My Pick: Houston over Oakland.
​I just do not know enough about who is actually starting at QB for the Raiders and if Matt McGloin is still hurt, an inexperienced rookie would play his second game. Winning your second career game played and getting your first win in both the playoffs and your NFL career seems like a stretch.
​Also, the winner of this game would be the better defense. I've seen the Raiders defense make too many silly mistakes by getting so many penalties. I remember hearing that their offense was the reason why their defense was able to give up so many yards to penalties and that sounds like a very toxic way to win. That was said when Derek Carr was there, but now he's gone and the offense can't save them now...

My Pick: Detroit over Seattle.
​It's been since '91 since they last won a playoff game, but if they lose this one, that would be a tragedy. They blew a home game to clinch the NFC North last week, but this is different. They aren't home and that's tough but Seattle does not look good at all.
Seattle lost in Week 16 to Arizona. Arizona?! And they barely won against San Francisco, the second pick in the NFL Draft. They may have been resting for the playoffs or maybe something else is not going right with them.
​They definitely could surprise us or the Lions could do what they've been doing in the playoffs since '91, so I'm not really solid on the Lions here but I want good things for them.

My Pick: Pittsburgh over Miami.
Experienced quarterback? Check. Experienced team? Check. Past playoff experience? Check. Home field advantage? Check.
​Pittsburgh looks good on paper and will probably do well against Miami, even though Matt Moore is doing well for them, he couldn't beat a good team like New England last week. You need to beat a good team to make it in the playoffs.

My Pick: New York over Green Bay.
Partying aside, New York is a dangerous team in the playoffs. They are tough to take out and always end up sliding their way into the Super Bowl.
The defense looks great and can stop the Packers' offense since the defense for the Packers is not as great. Defense wins championship, right? I mean, look at last year's Broncos, they won with a Manning, a quiet offense, but a great defense. Just saying...
Powered by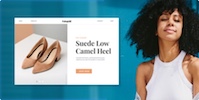 Create your own unique website with customizable templates.
Photo used under Creative Commons from Gerry Dincher