Another fun and exciting week!! Let's go!!

My Pick: Atlanta over Seattle.
We learned last week to pick the home team but this one goes deeper than that. Thanks to information from NFL.com, I learned that the Seahawks' achilles heel is their secondary, where they allowed a 118.6 passer rating on passes that travel 20+ yards in the air.
​Doesn't Atlanta have a really good reciever whose name rhymes with Coolio Bones? Ah yes. Julio Jones can quickly become a nightmare for the Seahawks as he did with other teams. The last thing they want is for that ball to go into his hands but it will happen and Matt Ryan already knows about Seattle's secondary, so he's definitely going to go for it.
Atlanta also has a great run game and Seattle could get them there, but ultimately, the secondary will expose their defense and give it to Atlanta.

My Pick: New England over Houston.
​Oh dear. This was too easy to pick but I guess I still need to explain a few things. Okay, first off, Tom Brady hardly ever loses in the playoffs (22-9) and has the most wins for a starter.
Second, the Texans offense is not there yet and will not do well vs. New England's defense. The Texans may have a great defense but having the top ranked defense in the NFL does not mean anything to Brady since he's 3-1 against the best defenses in the playoffs.
If the Texans actually win this, the sports world will erupt. No question there. It would be Houston's biggest win and I would pick them for the Super Bowl if they could beat New England. Everyone loves a good David vs. Goliath story but I'm going to have to go with Goliath right now.

My Pick: Kansas City over Pittsburgh.
​Another home team... Here's why I picked this home team also, they are different from when they started off. They always have slower starts but what matters most is how you finish and how you do mid-season, which they executed perfectly. They were blown out 43-14 by the Steelers this season, but they are so much better now!
​Ever heard of Tyreek Hill? Well, if you have or haven't, you will hear more about him during the game. Hill is incredibly fast and can return a punt for a TD like it's nobody's business.
Also, the bye week gave Chiefs players time to heal any injuries that would affect their performance. Both LB Justin Houston and WR Spencer Ware are good to go after being able to rest and they are key players for the Chiefs.
​The Steelers did not have that time to rest. Ben Roethlisberger left the win against Miami with a walking boot. It does not sound like much of an issue to Coach Tomlin or Roethlisberger, but he did reaggravate a previous foot injury. Could that happen again on Sunday? Who knows.

My Pick: Green Bay over Dallas.
What?! How am I not picking America's team, the Super Bowl favorites?! How could I pick a team that lost its best receiver?!
Well, Aaron Rodgers is on a roll right now and the Cowboys need to worry. Rodgers can find a way to win with just about anyone on the roster because he's reached that level of eliteness (someone else here is like that too... I wonder who...). The Cowboys defense has allowed fewer yards and points, but they have not faced the Aaron Rodgers that we see now (they faced the struggling Rodgers in Week 6).
Also, experience is big. Rodgers has been here many times before. Dak Prescott has not. He has the best O-Line in football, but he will still feel pressure in other ways. It's hard to get your first playoff win and doing so against Aaron Rodgers is even harder.
I feel like it's too good to be true for Dallas to go to the Super Bowl this year and this game could prove me right.. Or Prescott could be the real deal.
Powered by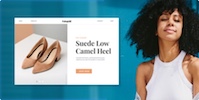 Create your own unique website with customizable templates.
Photo used under Creative Commons from Gerry Dincher