Another big victory for rookies all over the NFL in Week Three, with record-breaking performances and great displays of character. Read more about how great this week was to some awesome rookies.

---

Dalvin Cook

Stats vs. Tampa Bay:
Rushing Yards: 97
Longest Run: 26
Touchdown (s): 1
Receiving Yards: 72
Longest Reception: 36

Cook scored his first touchdown in his career last Sunday. His performance in that game was characterized by how much better he was after contact ans ended up rushing 82 out of 97 yards after contact (Pro Football Focus). Cook is second in the entire league in rushing yards with 288 and this is the first time since the AFL-NFL merger where rookies are 1-2 through three weeks (ESPN Stats & Info).

---

Jake Elliott

Stats vs. New York Giants:
Field Goals Made Percentage: 66.7%
Longest Field Goal: 61 Yards

In just a short time this rookie kicker became the biggest star in Philadelphia with one swift motion. His game-winning kick on Sunday inspired joy in Philadelphia fans all over and his kick just so happened to be 61 yards, so there was no pressure at all! His kick happens to be the longest in team history and things are starting on good terms with Elliott and his new team.

---

DeShaun Watson

Stats vs. New England:
Passing Yards: 301
Longest Pass Play: 35
Touchdown (s): 2
Completion Percentage: 66.7%
Rushing Yards: 41

Not only did DeShaun Watson get close to pulling off a win against the New England Patriots, but he impressed everyone off the field with his generousity. If you checked last week, Watson won his first NFL game on his first career start, which gave him a check for that performance. What he did with that money was donate it to the cafeteria workers at the stadium who were affected by Hurricane Harvey. His act of kindness shows that good can happen and he could be the guy that Houston needs to lead their team.

---

Christian McCaffrey

Stats vs. New Orleans:
Receiving Yards: 101
Longest Reception: 37
Average Yards Per Reception: 11.2

McCaffrey shined this week in a different position than usual, wide receiver. With Cam Newton's favorite target, Greg Olsen, out for weeks and no. 1 receiver Kelvin Benjamin suffering a knee injury during the game, McCaffrey had to step up in this game. He sure did step up and had a good performance for an offense that struggled in this game. He will most likely step up for the next few games since neither will be back soon enough and that means we could be close to seeing his first NFL touchdown.

---

More variety this week as we go over the best rookie performances from Week Two. Hope you enjoy and learn some new names that could be stars one day.

---

Deshaun Watson

Stats vs. Cincinnati:
Completion Percentage: 62.5%
Passing Yards: 125
Rushing Yards: 67
Watson earned his first victory in his first start during an emotional time for Houston. His performance on the big stage included a 49-yard TD run after taking a big hit. Plays like that are what make the Houston fanbase excited for this rookie quarterback who could solve their issues with the position.

---

Kareem Hunt

Stats vs. Philadelphia:
Rushing Yards: 81
Touchdowns: 2
​Yards Per Carry: 6.2
Fumbles: 0
​Reception Yards: 28
Once again the rookie remains one of the top running backs in the game with another great performance in Kansas City's victory. He already is up to his fifth touchdown for the season, that's more than certain teams have combined. To say that he's an offensive threat for Kansas City is an understatement.

---

Malik Hooker

Stats vs. Arizona:
Tackles: 2
Pass Deflection: 1
​Interception: 1
​Yards: 32
Hooker started off strong in his NFL debut with his first career interception. The interception ended Arizona's drive that could have potentially scored and even though Indianapolis lost, they have a good future with Hooker.

---

Tyus Bowser

Stats vs. Cleveland:
​Tackles: 2
Sack: 1
Pass Deflection: 1
Interception: 1
​Yards: 27
Bowser came to play this past week with his first career sack AND first career interception. Baltimore is excited for a new asset to their defense and hopefully he can play more games.


---

Chris Carson

Stats vs. San Francisco:
​Rushing Yards: 93
​Yards Per Carry: 4.7
Receiving Yards: 7
A new Seattle running back may have been crowned in these past two weeks. Carson lead the NFL in broken tackles, according to Sports Info Solutions (@sportsinfo_SIS). He managed to earn a start in his first game and has impressed the team since. Few know who he is for now, but he could become a bigger name as the season goes on.

---

Week Three is on its way...

You knew it was long due for this sport...

---

Dalvin Cook

Stats vs. New Orleans:
Rushing Yards: 127
Receiving Yards: 10
​Result: Win, 29-19
Cook broke the record for the most yards in a rookie debut for anyone in Minnesota's history. The player he took the record from? Adrian Peterson, who happened to be there on the New Orleans' sidelines. The crazy thing about Cook was that he was not picked by Minnesota until the second round of the draft. They definitely won with this pick already in their first game. It will be great to see him prove the naysayers wrong throughout this season.

---

Leonard Fournette

Stats vs. Houston:
Rushing Yards: 100
Touchdown(s): 1
​Receiving Yards: 24
​Result: Win, 29-7
Think that record-breaking was over for this rookie class? No way! Fournette became the first in Jacksonville's history to have 100 yards in his rookie debut. They may be one of the younger franchises, but they are over 20 years of existence, so this is still a big deal. Here's another interesting part of his 100 yard game, he faced 8+ defenders on 58% of his carries (per Josh Norris), which was the most in the NFL. He still managed to have a great game and break through a Houston defense to do so.

---

Kareem Hunt

Stats vs. New England:
Rushing Yards: 148
Touchdown(s): 1
​Receiving Yards: 98
Touchdown(s): 2
Result: Win, 42-27
Hunt had ​246 yards from scrimmage, the most in a debut in NFL rookie history, against defending Super Bowl Champion New England. Hunt had 7 players miss tackles on his carries, the first rookie to do so in 12 years in Week 1 (from Nathan Jahnke). The game itself was a huge moment for Kansas City, because they were not the favorites going into Foxborough after a record of losing there. Hunt was able to turn that around and prove that being new to it all can be a good thing.

---

DeShone Kizer

Stats vs. Pittsburgh:
Completion Percentage: 66.7%
​Passing Yards: 222
Touchdown(s): 1
Interception(s): 1
​Rushing Yards: 17
​Touchdown(s): 1
​Result: Loss, 21-18 Pittsburgh
Even though his team lost, it was still a solid debut for a rookie and especially for a rookie with Cleveland. Cleveland is not well known for developing rookie quarterbacks but Kizer was able to have a good start to his season. He broke a record in how his touchdown in the first quarter was the first time Cleveland scored a touchdown in the opening quarter of a season since 2010. That is huge for this team and hopefully he can help them be more successful than the teams in the past and give hope to this deserving team.

---

Get ready for Week 2!
Powered by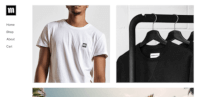 Create your own unique website with customizable templates.
Photo used under Creative Commons from Gerry Dincher