Merry Christmas everyone! I hope that everything goes well for your team during this time of year! If your team needs a miracle to win, then maybe it might happen.... Few playoff spots are left but I'm sure that asking for one for Christmas won't hurt!
TODAY: San Diego at Oakland
Saturday, 12/26:
Washington at Philadelphia *Very tight race in the NFC East. Washington could easily finish first but Philadelphia could easily spoil it.. We'll see..
Sunday, 12/27:
Carolina at Atlanta
Indianapolis at Miami *If Indianapolis wants to go to the playoffs, they MUST win this game and catch up to the Texans.
New England at New York Jets *Big rivalry game. NE already has a spot but NYJ could also go in to the playoffs.
Houston at Tennessee *Must win for Houston. They need to distance themselves from the other teams in their division.
Cleveland at Kansas City *Another must win for KC. They need to try and win their division by winning and tying Denver if they lose.
San Francisco at Detroit
Chicago at Tampa Bay
Dallas at Buffalo
Pittsburgh at Baltimore *Pittsburgh is in the playoffs right now and they need to keep it that way.
Jacksonville at New Orleans *Jacksonville is still alive and needs to beat New Orleans to keep hopes alive.
Green Bay at Arizona
St. Louis at Seattle
New York Giants at Minnesota (Sunday Night Football) * Minnesota is in the wild card spot and NYG is in the hunt... Interesting game to watch.
Monday, 12/28:
Cincinnati at Denver *Denver needs to win to hold on to Division lead.
Powered by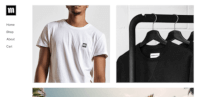 Create your own unique website with customizable templates.
Photo used under Creative Commons from Gerry Dincher