Happy Thursday!! Who's ready for a rivalry?! Do you think the Bears will get their second win tonight?? If they do then that would major for them since it's against their hated rival. Who knows. Aaron Rodgers is still Aaron Rodgers and that's all Green Bay needs.


Whoa!! 6:30 AM?! Don't you fret! This is only in Pacific Time (so those on the West need to wake up early to watch their Rams) but those in New York can wake up at 9:30, which is really not that bad.
Why so early? Well, it's the annual London game! Yay! Or sort of yay because I'm not exactly sure about the point of this except that it makes money for the league and is a cool trip for the players.
​Maybe the British like American football but maybe they just are lukewarm about it. I don't know for sure but the players do definitely benefit because London seems like such a cool place.

Minnesota and Philadelphia... Philly still has a high winning percentage (.600) but can they bring back the stuff we saw weeks ago against the best team in the NFL? Who knows. This is football season and things happen whether it makes sense or not.

Arizona is on the upward but will the test against Seattle hinder that??
Also, we won't get to see the Cowboys amaze this week! How sad. Get even better than you already are, Dak Prescott.
Meanwhile, Carolina definitely needs time to reflect and improve because we need them to see better days. Do everything you need to win, everyone!
Powered by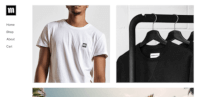 Create your own unique website with customizable templates.
Photo used under Creative Commons from Gerry Dincher