Did you know? Jacksonville's bid for a franchise was led by the founder of Nine West (yes, I mean the shoe company!).
​It was a complete surprise that Jacksonville won the bid for a franchise because they are the 15th largest city in the country and have a small market for television.
In 1994, a little after they earned the franchise, the Jaguars made their first hire and got Tom Coughlin as their head coach. This move was considered risky because he had never coached in the NFL and they allowed him to choose around him instead of a General Manager.
In 1995, Jacksonville and Carolina entered the league as the first expansion teams in 20 years. Jacksonville finished with a 4-12 record, which is decent for an expansion team.
​1996 was a huge year for the team. After a late season comeback, the Jaguars clawed their way to the fifth seed in their first playoffs. In the playoffs, Jacksonville upset both the Bills and the Broncos. Jacksonville's upset against the Broncos, 30-27, is considered one of the three biggest upsets in playoff history.
From 1996-1999, the Jaguars were extremely successful and made the playoffs those years. The last playoff appearance is 2007 and since then Jacksonville has been in a long rebuilding phase... It may end soon...


Fun Facts

The stadium has a pool (!!!) and they are the only team so far that has one. Next time you dream about watching football live and chilling in a pool, head on down to Jacksonville! (I don't have that particular dream, but I would definitely go to the pool!)

"All of you serious-minded football helmet heads can have your frozen tundra of Green Bay's

Lambeau Field

; give me the tropical breezes of the pool deck at Jacksonville's

EverBank Field

any day." -Mike Bianchi

The mascot for the Jaguars is a special one because he's extremely daring. I've seen him do this stunt this season and this video is from a few seasons back, so it may actually be a tradition. It takes tons of guts to be a mascot and it takes everything to be the Jaguars mascot. Watch the video to see why.
Powered by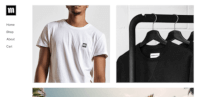 Create your own unique website with customizable templates.
Photo used under Creative Commons from Gerry Dincher