Basic facts on the Falcons:

In 2017, the Falcons will have a new home, called the Mercedes-Benz Stadium. The stadium includes a retractable roof and is located in downtown. According to inhabitat.com, "The new stadium will be an expansive 1.8 million square feet and will hold 71,000 seats. The main draw besides the game, however, will be the retractable roof with eight triangular petals that open by sliding apart diagonally, creating the illusion of circular motion. Inspired by the Falcon's team logo, the architects consulted kinetic architecture consultant Buro Happold and the inventor of the Hoberman Sphere, Chuck Hoberman, to bring the architects' dynamic vision to reality."
The idea sounds neat and Falcons fans will soon enjoy the new stadium!

This is Freddie Falcon.
His Instagram is freddie.falcon.
He likes to trash talk.
Make sure to check out this bird.

Good luck next season, Falcons!
Powered by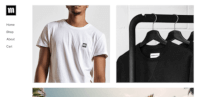 Create your own unique website with customizable templates.
Photo used under Creative Commons from Gerry Dincher